When the summer sun is high temperatures can make it impossible stay indoors, why not make a nutritious snack and take the kids outside. One of my favorite go to snack in the summer is a nice nutritious skewer of fruit. It's also a way to get the kids to eat fruits.
http://www.bystephanielynn.com/2014/06/healthy-summer-snacks-with-taste-of-nature-backyard-play-craft-realtastesgood.html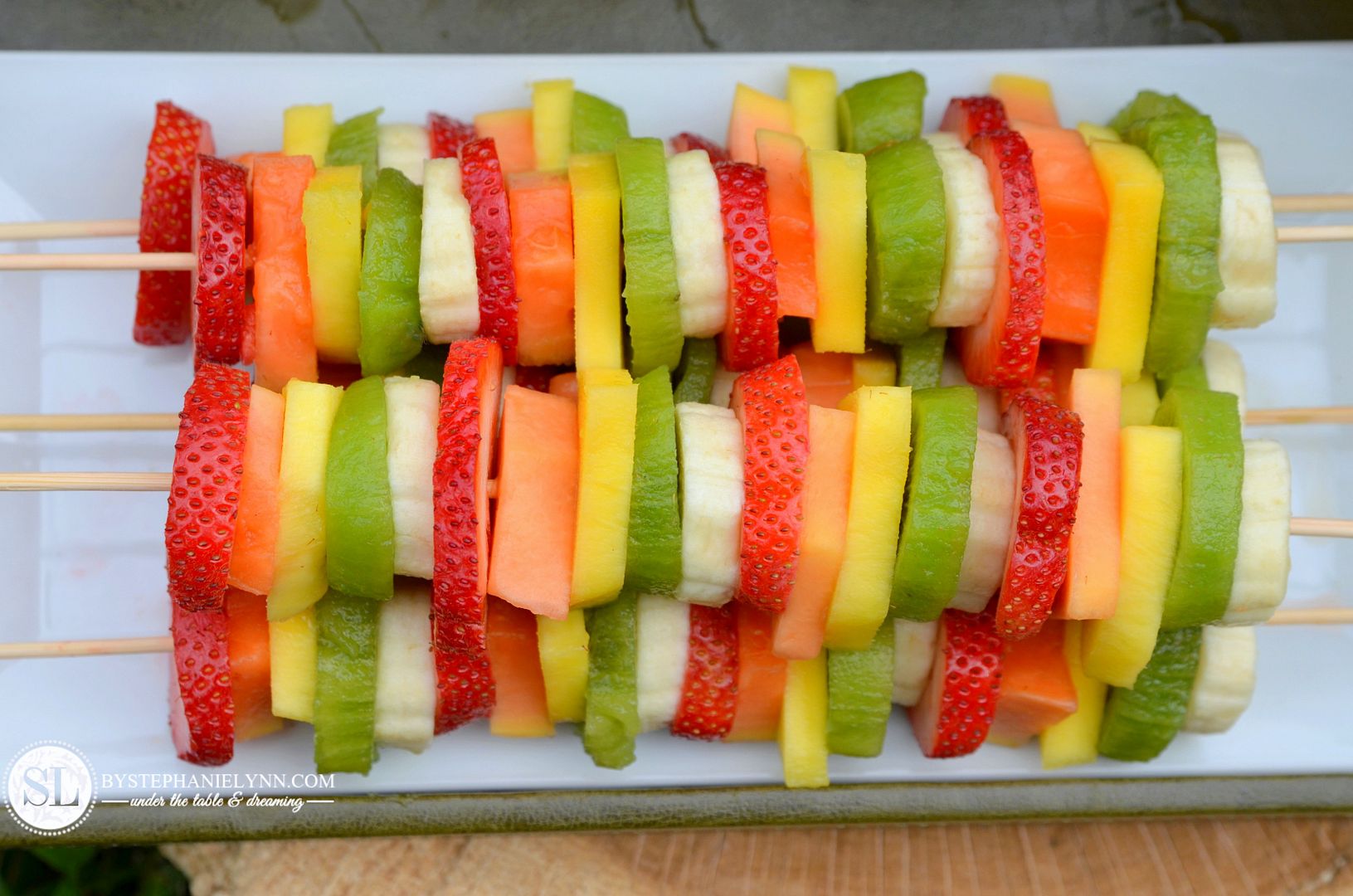 Fruit is made fun and convenient with these colorful grab-and-go fruit kabobs. A variety of fruit is encouraged in the daily diet for maximum health benefits. These threaded layers of fruit not only create a beautiful presentation but pack multiple vitamins, minerals, micro-nutrients, and antioxidants onto one easy to eat wooden skewer.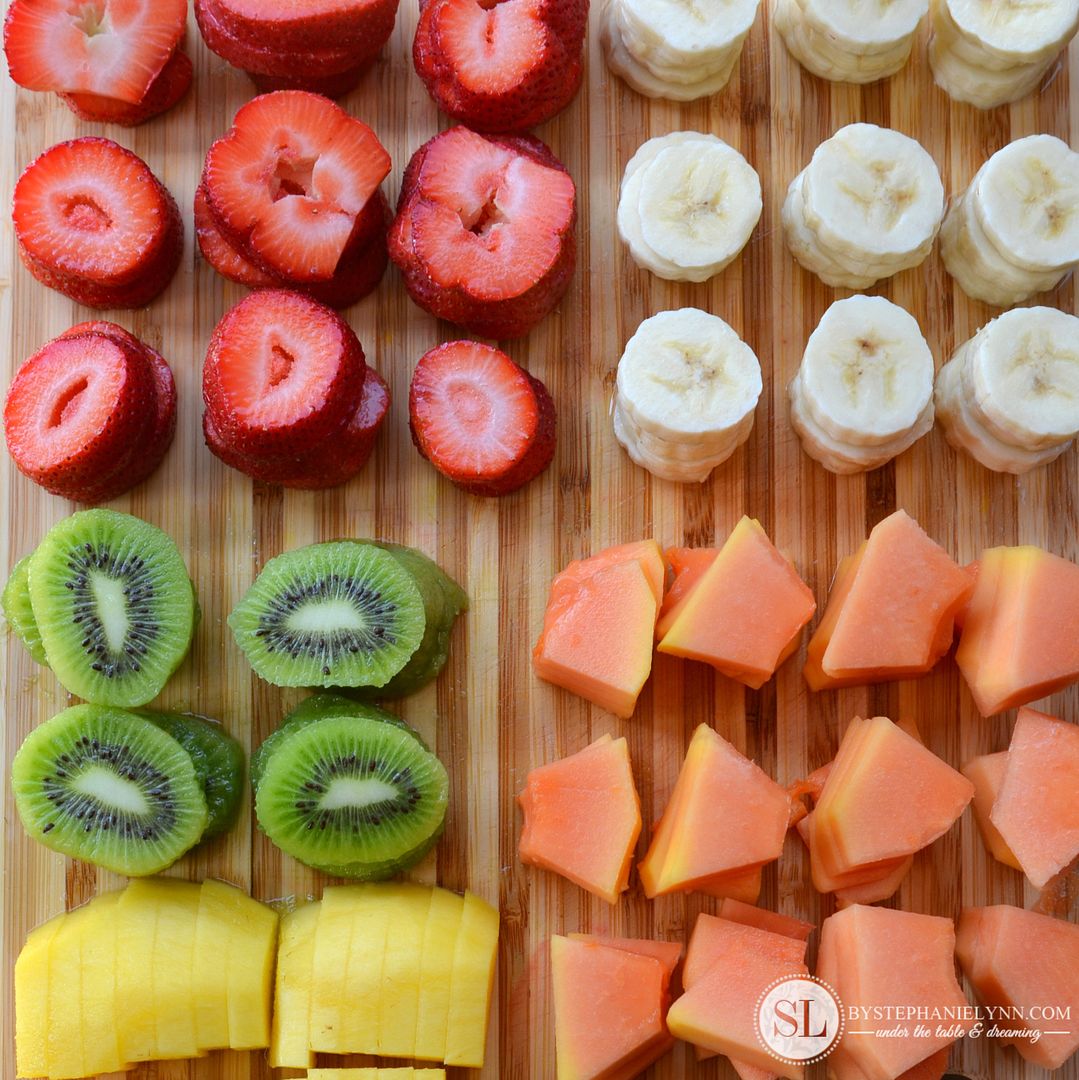 Some of the fruit we love:
Strawberries:
excellent source of vitamin C
rich in vitamin B-6, niacin, riboflavin, pantothenic acid and folic acid
contains vitamin A, vitamin E and many antioxidants
contains a good amount of minerals like potassium, manganese, fluorine, copper, iron and iodine
Mango:
rich in dietary fiber, vitamins, minerals, and antioxidant compounds
excellent source of Vitamin-A and flavonoids like beta-carotene, alpha-carotene, and beta-cryptoxanthin
rich source of potassium
good source of vitamin B-6, vitamin C and vitamin E
Papaya:
contains a good amount of soluble dietary fiber
has one of the highest vitamin C content for fruit
excellent source of vitamin A and flavonoids like beta carotenes, lutein, zeaxanthin and cryptoxanthins
rich in folic acid, vitamin B-6, riboflavin, and vitamin B-1
contains a good amount of potassium
Kiwi:
rich source of soluble dietary fiber
excellent source of antioxidant vitamin-C
very good levels of vitamin A, vitamin E, vitamin K and anti-oxidants such as beta-carotene, lutein and xanthin
kiwi seeds are an excellent source of omega-3 fatty acids
rich source of potassium
contains good amounts of minerals like manganese, iron and magnesium
Bananas:
replenishes energy and revitalizes the body instantly
contains a good amount of soluble dietary fiber
contains health promoting flavonoid poly-phenolic antioxidants
very good source of vitamin B-6
moderate source of vitamin C
contains adequate levels of copper, magnesium, and manganese
very rich source of potassium